Hi all,
I just happened to be in Perth this week (all "work", you understand, checking out accommodation for all of us and also the club. Leaky, you're going to love it: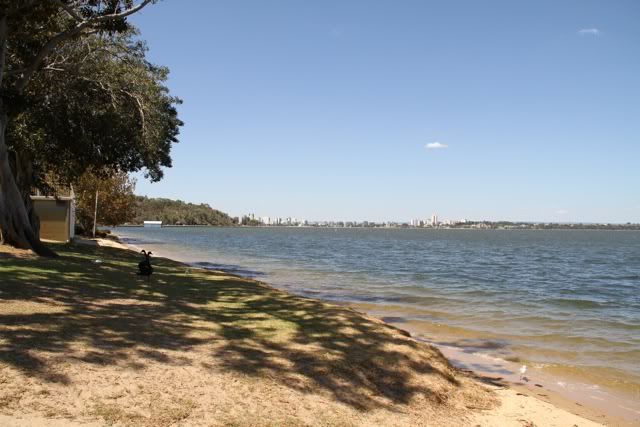 - Dolphins come in chasing fish in the river
- it's a big river - you can hardly see the other side where I was
- flat country around - no blinking Mt Mordors
- warm water, and it's FLAT - although I'm sure that's variable...
- so sunny you will die without sunglasses
- club is about 5-10 minutes from the CBD, max, on the way to the food/shopping villages at Subiaco and Claremont, the surf beaches of Cottesloe etc, and of course the famous "Freo"
- heaps of parking, where the containers will be - very handy
- big grass rigging area with a couple of trees, and local black swans tooling about on the little sandy beach
- big deck right over the water with a fully stocked bar, bbqs, etc
- extremely nice and enthusiastic organising committee who came to meet me on zero notice to offer any and all kind of help for our regatta... I think they even organise it so that you sail upwind to the main bit of bay on your way to racing, and downwind home to the beach.
So, I'm excited. More details on accommodation ASAP but it is literally across the road, looks great and very very very handy.
Cheers Sophie
Here are some photos...
http://s1186.photobucket.com/albums/z366/huntsophie/
Hope this works Fish.....
pps BEERS WERE NICE AND COLD