Entry Form, NOR and Social calendar for the Europeans at Rock, 5-8 September, went out to the class mailing list by e-mail today. If you didn't receive them please shout here to ensure your mailing list entry is up to date. If you know of any B14 sailors who may not be on the mailing list please forward/share as appropriate - this is an event not to be missed!
I'll post links to all documents here later tonight. Please get your entry in nice and early to take advantage of the discounted entry fee (for entries *received by* August 1). Rock is both a great sailing venue and a great place to spend some time - it has the added bonus of being surrounded by sandy beaches, cafes, pastie shops, pubs by the sea, cycle trails, crazy golf, surf beaches, cream teas, more pasties etc. - in simple terms it is a great place to sail and there is plenty to do for the non-sailors in your party. We'll certainly be making a full week of it, chilling out for a few days after the regatta ends.
Please post below if you are coming to the Europeans, I'll start by adding in the ones I know of, then the forum moderators can edit this post to keep it up to date:
GBR 787 - Alan & Kathy (entered, #1, winners!)
GBR 791 - Wattsy (Mark) & Bish (Chris)
GBR 769 - Dan & Dan
GBR 788 - Barnsie (Mark) & SuperCrewTM (Char)
GBR 785 - Peter & ?
GBR 762 - Crispin & Guy
FRA 773 - Alain & François
FRA 776 - Walter & JB
GBR 771 - Beezer (Mike) & Ferret (Ferret!)
GBR 768 - Jam (James) & Anne
GBR 783 - Tags & Ben
GBR 723 - Paddy & Steve
GER 672 - Chris & Daniela
RSA 772 - Stephen & Phil
GBR 789 - Henry & Chris
GBR 756 - Carl & Guy
GBR 744 - Chris & Harvey
GBR 735 - Tom & Kate
GBR 766 - Barry & Al
GBR 681 - Paul & Josie
GBR 620 - Scott & ?
Plus about 5 more I can't remember.
Plus a couple pending boats - if you aren't attending and would loan your boat please let us know.
(see also the general forum post with accommodation etc. info -
viewtopic.php?f=2&t=2986
)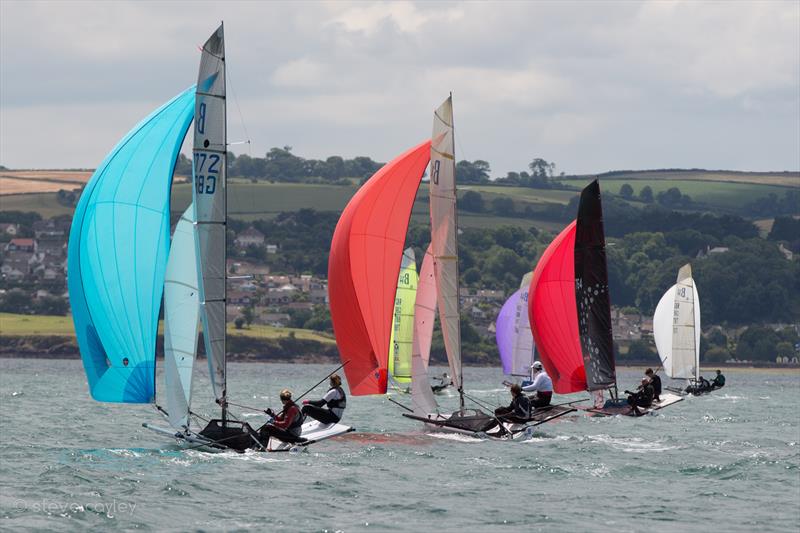 Photo © Steve Cayley /
http://www.lincom.co.uk